Bell - Eliminator Forced Air Side By Side Helmet
Product Code: bell-eliminator-forced-air-side-by-side-helmet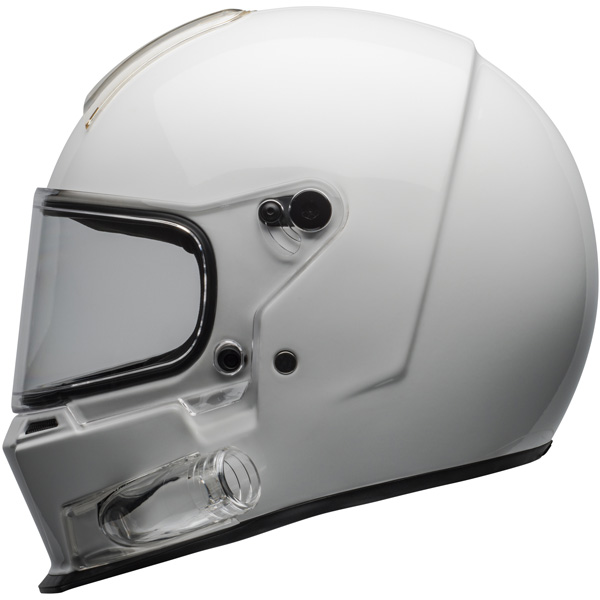 Bell - Eliminator Forced Air Side By Side Helmet
Product Code: bell-eliminator-forced-air-side-by-side-helmet
$489.95 USD
$469.95 USD
new
You Save:
20.00

USD
(4.08%)
Bell - Eliminator Forced Air Side By Side Helmet
Sometimes the air gets too thick to breathe. You wouldn't let your engine suck dust, and neither should you. To that end, we enhanced the no-nonsense function and style of the Eliminator with dust skirt seals and fresh air system compatibility. State of the art ventilation capability combined with premium fit and protection allows you to stay focused and breathe easy in the most challenging off-road conditions.

Features:
Contoured Cheek Pads

Industry-Leading Five-Year Warranty

Integrated communication port accommodates Sena and Cardo Bluetooth® stereo headset and intercom systems.

Integrated Speaker Pockets

Lightweight Polycarbonate/ABS Shell Construction

Padded Chin-Strap with D-Ring Closure

Padded Wind Collar drastically reduces wind and road noise

Removable/washable anti-bacterial interior

Transitions® Adaptive ClickRelease™ Shield Included

Transitions® Anti fog and UV protection

Velocity Flow Ventilationâ"¢ system with FlowAdjustâ"¢

Customers Who Shopped for This Item Also Shopped For...